How to Get Your FFL in Virginia (VA)?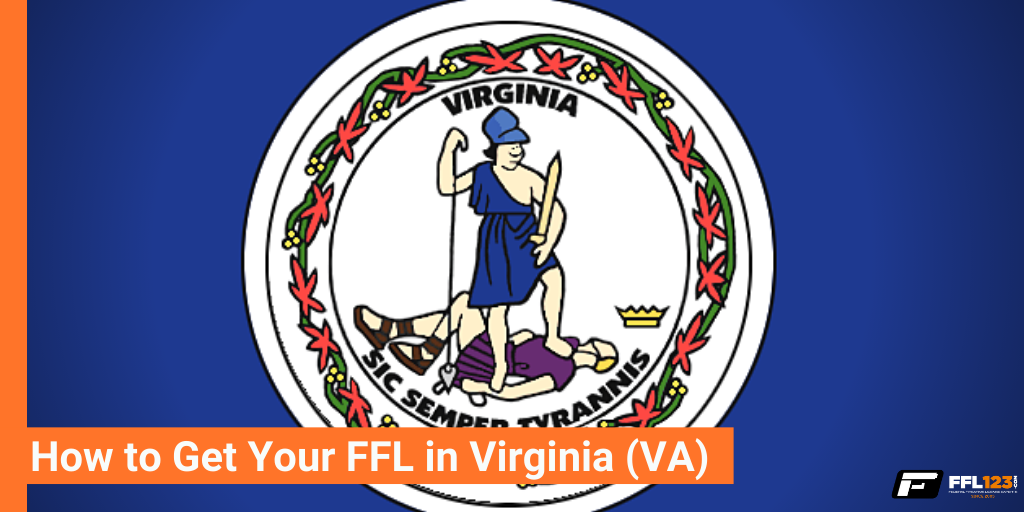 Do you want to know how to get your Virginia FFL? Are you overwhelmed by the heavy-handed regulations and confusing laws and rules about being an FFL in Virginia? Don't worry, you aren't alone!
There are a lot of gun owners in Virginia, and as of June 2021, the state ranks 5th in the nation for states with the most FFLs. There are 4,107 of them! And yet, the state government is openly hostile toward gun owners and FFL holders. That means you have to tread carefully when getting your Virginia FFL and you need to make sure you've got all your ducks in a row in order to get into – and stay in – business.
In other words, when you are setting out to get your Virginia FFL, remember that Richmond would prefer you didn't – but FFL123 is here to make sure you can get that Virginia FFL you want and deserve!
Additional Virginia Resources
Register a Business in Virginia: Virginia has a great site full of information to help you get set up as a business there.
Virginia Department of Law Enforcement Firearm Purchase Program Firearm Dealers Manual: Firearms dealers in Virginia can use this guide to properly handle firearms sales.
How to Become a Federal Firearms Licensee in 10 Easy Steps: This is the ATF's own guide to getting your FFL.
US Code § 923: Federal US Code § 923 covers regulations for the import, manufacture, and dealing of firearms and ammunition. This is the law that requires firearms businesses to get an FFL.
US CFR § 478.47 – Issuance of License: This explains how a Federal Firearms License is issued, including who must assign the license number. It requires the ATF to qualify applicants based on a predetermined list of requirements and to issue Federal Firearms Licenses. If a correct FFL application has been submitted, the Chief of the Federal Firearms Licensing Center must issue the license and assign a serial number to the licensee.
Gun Control Act (GCA): The GCA of 1968 established stricter laws on the firearms industry than were already present in the NFA of 1934. This included new regulations regarding firearms offenses, firearms/ammunition sales to "prohibited persons," and federal jurisdiction for "destructive devices" (bombs, grenades, mines, etc.) These are just some of the things that were created with the GCA.
Virginia Gun dealers: Find the latest list of Virginia gun dealer's name, email id, phone number and address. You can easily contact the gun dealers. Click here to see class 3 gun dealers in Virginia.
The FFL123 Advantage
Truth be told, we'd like a world where any law-abiding American could easily get into the gun business. But we don't live in that world, and Virginia carefully targets gun owners in a way to hurt FFLs. For instance, they prohibit purchasing more than one handgun in a 30 day period unless you meet certain requirements, and this can impact an FFL's bottom line.
We know this, and so does our staff of industry insiders and legal experts. FFL123 has assembled a staff that is dedicated to helping our customers cut through the red tape of getting an FFL.
When you purchase an FFL123 guide, you aren't just buying a comprehensive step-by-step guide to applying for an FFL. You are also getting decades of combined industry and legal experience that is there when you need it the most.
Every FFL123 customer is entitled to direct, one-on-one customer support for their specific problems in getting an FFL. We specialize in helping people understand and navigate complex local zoning issues, as this is where most problems with getting your Virginia FFL will occur.
In other words, when you do business with FFL123, we back you up until you get your FFL. In fact, we go beyond that, and keep backing you up for as long as you are in business! Our customers get ongoing support for everything from finding suppliers to keeping abreast with the latest changes in gun laws and regulations.
Start Today!
With just a couple easy clicks, you can start your journey to your Virginia FFL today. Rest easy knowing that you aren't cast adrift with confusing Federal and state paperwork, or left alone to figure out how to fill out and file seemingly conflicting forms. FFL123 is here for you along your entire journey from choosing the FFL that's right for you, to your first day of business and everything in between.
Are you ready to get your Virginia FFL? Choose the guide that is right for you. Not sure which one you need? No problem! Just ask and we'll help you with that too. What are you waiting for? The sooner you start, the sooner you can enjoy all the benefits of an FFL!
---
Over 80,000 customers still counting…
Our step-by-step guides have helped customers in all 50 states, including New York & California.