Expanding Your Gun Business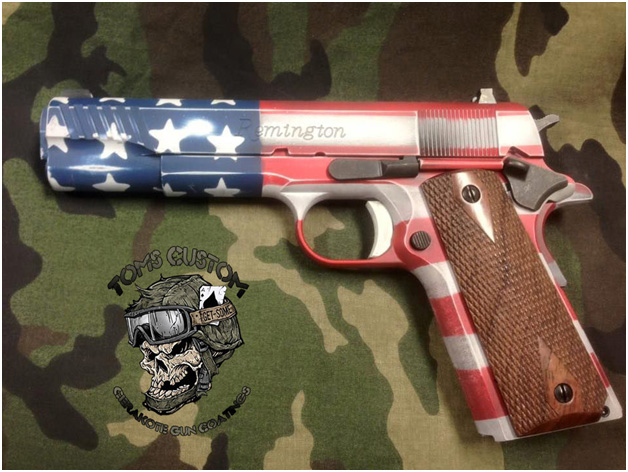 You've got your FFL! You are buying guns at low prices, and selling them for a bit of profit, and of course keeping your favorites here and there. The business is doing well, but maybe you are looking for additional streams of revenue. It's important to be diverse in terms of revenue. You want different streams to match the different needs of your customers. This allows you to not only make more money but also bring new customers in. A customer attracted to service A may be suddenly attracted to service B.
What services can a gun-slinging FFL offer? We have a few ideas that can help you expand your business and dip into new revenue streams.
Firearms Training
New customers are often the best customers. With a new customer, you have the ability to make a loyal customer. Most new gun owners are excited to learn to use their firearm in a safe and respectful manner. Being able to both sell the gun and offer firearms training is a great way to make a bit more money.

You may know everything in the world about guns, but do you know how to teach what you know? If not you may want to look into some training yourself. There are a few different means and methods you can use to learn how to teach. One such way is through the NRA. The NRA offers a massive amount of training, including rifle, pistol, and shotgun basics. They offer in home defense, as well as concealed carry classes. An Instructor certificate from the NRA could even allow you to teach your State's concealed carry course.
Additionally, you can go through training from organizations like the USCCA for additional training. Most major firearms schools will offer instructors courses, and of course, you'll need to prove yourself worthy of their instructor course. The more training you get, the more you can teach.
This is a great weekend revenue stream that allows to make a little money, gain customer loyalty, and allow you to get to really know your customer base.
Duracoat/Cerakote
One of the biggest and longest lasting trends in the gun industry is people customizing their guns. Black and stainless steel are boring. The ability to do anything from camouflage your gun to paint some intricate mural on it is appealing. Who wants to look like every other dude on the range? Duracoat and cerakote are the most durable and most popular means to customize a firearm.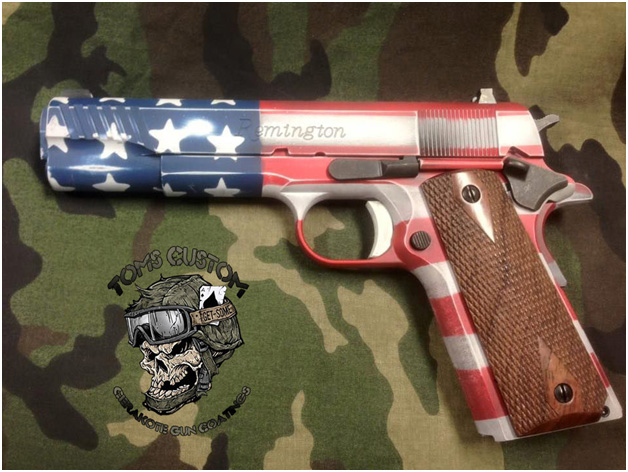 Courtesy Tom's Custom
These are processes that you'll either have to practice guns or to actual training. In fact, the cerakote folks offer some in-depth training to learn what to do. The cerakote academy isn't cheap, and neither is the initial costs to start. However, if you have an artistic streak in you, you can make some real money.
Duracoat is a little simpler to get into and isn't as complicated as duracoated. However, cerakote is the stronger and more popular option. Take whichever route works for you, and get out there and practice.
Remember, the work you do for others is a living and breath advertisement for your business and services.
Gunsmithing (Both Big and Small)
Most guys and gals who are serious enough about guns to get an FFL are likely serious enough to have done some tinkering with firearms. Being able to do some basic gunsmithing is a huge advantage for your customers. You can sell your customer a Glock, and then a set of Trijicon sights, and then you can install them.
Courtesy PEW PEW Tactical
At this point, you've made what's basically three sales. Installing sights, upgrading triggers, and other small tasks can be done by most hobbyists. YouTube is one helluva educator for simple things like this. Most casual gun owners don't want to mess around with disassembling their guns and installing upgrades. That's where you can swoop in. These smalls tasks are simple enough that they require only some simple tools and very little initial investment.
Major gunsmithing would involve tasks like honing actions, opening up ejection ports and adding RMR cuts are major gunsmithing tasks. For these, you'll need a proper education and some apprenticeship, as well as serious gunsmithing tools. This is a much bigger initial investment but will result in a higher income.
A little bit of gunsmithing can go a long way in your business. Time, patience, and practice are all there is to it.
Raising Revenue
Each of these above services is a great way to become more than just a gun shop. You can be a full-service firearm's concierge. Plus you'll be raising that revenue. You are a business and as a business that's your end goal right? Get out there, make some money, and learn something while you're at it.
FFL Insider Report

Free Report by

Brandon L Maddox

FFL industry expert

Interactive Map

Endorsed by

The Gun Digest has received many inquiries related to your product offering... Brandon, you have a great product that works as advertised and provides an excellent value and service...you will soon see a write-up on my editor's colmn reflecting this feedback.

Senior Editor, Click here to read the full review Click here to read the full review

Popular Blog Articles

The Mossberg Shockwave is not a shotgun technically, but it revitalized the shotgun industry

If there is anyone out there, who has caused as much grief fo

The Mossberg Shockwave has both revived and created an entirely new portion of the firearms