Getting an FFL license, for me, was a long list of unknowns.  When submitting paperwork to the government, I am always concerned about completing correctly, but also concerned about not giving them anything they do not need.  The unknowns in the process created stress for me.  I read firearms forums, I read online articles, and I quickly realized the information I was receiving seemed to conflict and often seemed incorrect.  The sources of information were also hard to determine if they were reliable.  Someone in Dallas with an FFL giving me advice in Sioux Falls just did not work as well as I had hoped.  I quickly learned that the process can actually be different in one part of the country than another part; ATF has regional offices and even satellite offices outside the regional offices.  What works in Memphis, might not work in Boise…  This is the main reason I created these FFL guides to help customers in all states and all locations.  Success is easy when a proven process is followed.  Home based ffl can be more difficult, no worries… we have you covered!
In fact, many applicants are denied in their first attempt due to inaccurate information. Once denied, it can be extremely difficult to get approved. With all of the hoops to jump through in obtaining a license, it is no wonder why so many individuals have chosen FFL123.com to help set them up to obtain their FFL license. Our guides will literally walk you through the process of getting your FFL license step-by-step, personally answering any FFL questions customers have. Customers of FFL123.com are in good hands when trying for getting an FFL license.  We even recently added videos to the guides, which can be obtained as an upgrade.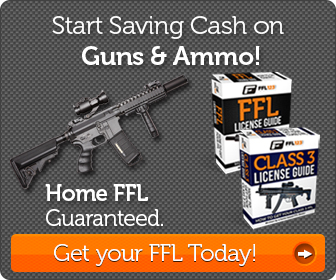 Understand How to Get an FFL License Now
The services FFL123.com offers are professional, thorough, and all inclusive. There are nine different types of FFL licenses that customers may be considering, and Brandon will educate customers on each and every one of them, ensuring his customers understand the current and future benefits of each license type and help them come to a conclusion for the correct type for their needs.  With FFL123.com, customers deal directly with the owner. Brandon also helps customers with their FFL application paperwork, while also answering questions regarding state and federal regulations and how they might impact the approval process. Brandon is so confident that he guarantees his services 150% to customers; this is because he walks you through the entire FFL approval process before you apply, and thus ensuring you are ready for each obstacle you might encounter along the way.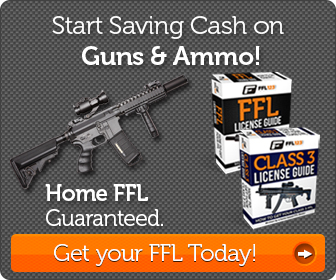 The value of going through FFL123.com and Brandon is undeniable. Customers can save themselves hundreds of dollars by going through a professional who has been through the process personally on eight separate occasions in four different states. In fact, after customers have obtained their license, Brandon personally helps customers find wholesalers with his detailed list of FFL wholesalers and firearms manufacturers in the country, and won't rest until he helps them find the best prices on firearms and ammunition. Online surfers can try, but they can't find these insider secrets and expert advice online.  Brandon stays up to date on all trends across the country and does run an FFL himself in four states.  We look forward to helping you get an FFL license as quickly as possible!
Checkout our FFL123.com FaceBook Fan Page and read other's reviews to see for yourself!  See Brandon's professional profile on LinkedIn.com.