The Rise of the Pistol Caliber Carbine – A look at why Pistol caliber carbines have become so popular and what they are useful for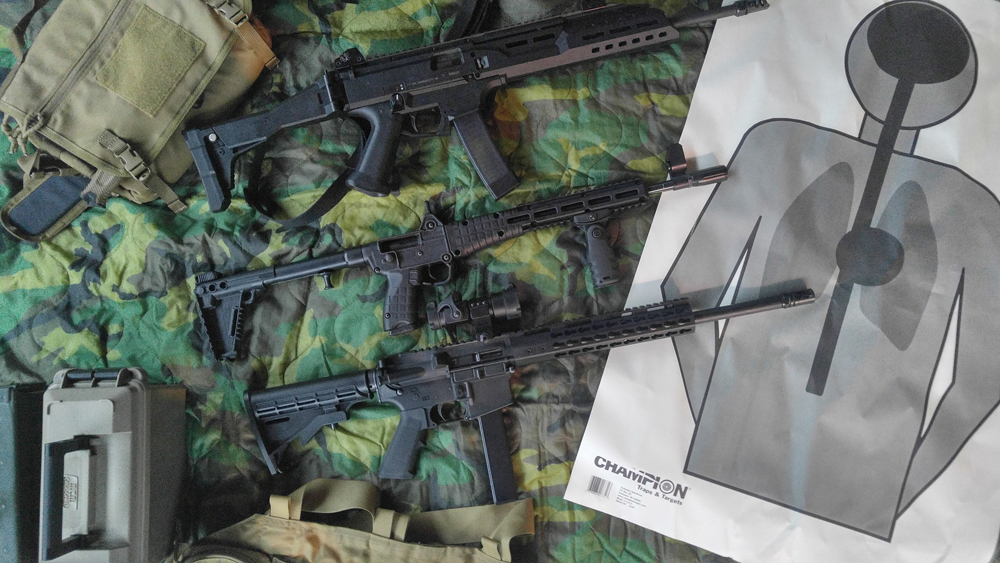 The Rise of the Pistol Caliber Carbine
Tossing pistol rounds into a rifle is nothing new. Way back when the rough men of the old west would often match the caliber of their lever action rifles to the six gun they carried on their hips. Over time, rifle rounds became more efficient and effective, making this practice fall out of favor. However, we are seeing a massive resurgence of pistol caliber carbines.
Why?
Why have pistol caliber carbines become popular is a subject worthy of exploration. The big rise in pistols caliber carbines, or PCCs, has to come from the release of two very new and very popular firearms. The two being the CZ Scorpion and the SIG MPX. Both have been released as pistols and as rifles. As pistols, they usually last only a short period of time before they become title 2 short barreled rifles or have an arm braced tossed on. Both the SIG MPX and CZ Scorpion are 9mm carbines that are very modern and proved to be reliable and well made.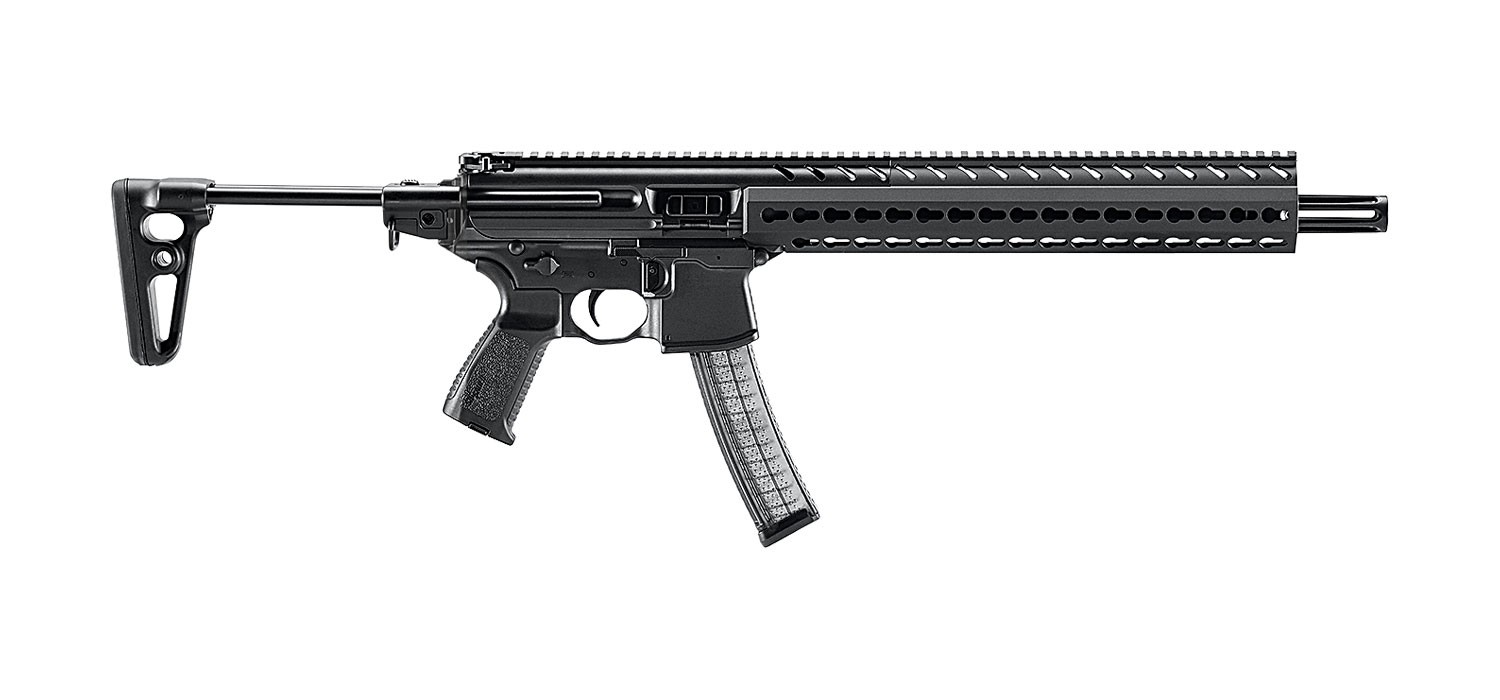 To be completely frank these weapons look cool. In a world of 1911s, striker-fired polymer pistols, and AR 15s these weapons stand out as something different. These firearms were released with the full support of both companies with magazines, accessories, stocks, and more for sale quite quickly after the weapons were released. Both weapons proved to be very successful for a few reasons. They are reliable, well made, modern, and easily accessorized. After their release, they were easy to find in most gun stores. A lot of firearms companies hype a new weapon and only seem to release them at a trickle. It's nuts to think that a successful release of two firearms spurred a new fad in gun ownership, but they did.
Prior to the success of the Scorpion and MPX, there were a few companies producing pistol caliber carbines with minimal success. Since the release and resurgence of PCCs, these companies have stepped up their game. Firearms like the Kel Tec Sub 2000 exploded in popularity and Kel-Tec was convinced to create more than 5 per year for the buying public. Even the Hi-Point carbines have proven popular enough to warrant a high cap magazine from the manufacturer and numerous aftermarket stocks. This is the age of the PCC, and it's worth embracing.
The AR Option

With the popularity of ARs it was only a matter of time until most AR companies jumped into the realm with pistol caliber AR 15s. Companies like Palmetto State Armory produced 9mm lowers and uppers that function with Glock or Colt SMG magazines. Other companies are producing AR like weapons with the Aero Survival rifles and pistols. Let's not forget companies like War Sport, Rock River Arms, Wilson and more produce their own 9mm AR variants.
Benefits of the Pistol Caliber Carbine

Outside of a modern and cool looking design, there are a few benefits to the pistol caliber carbine. As firearms, they fill a unique niche, and that niche has become important for new and experienced shooters.
1. The first benefit is cheaper ammunition. 9mm is substantially cheaper than even 5.56 ammunition. If I was to dive deep into the realm of cheap ammo I could find 9mm for 15 cents a round.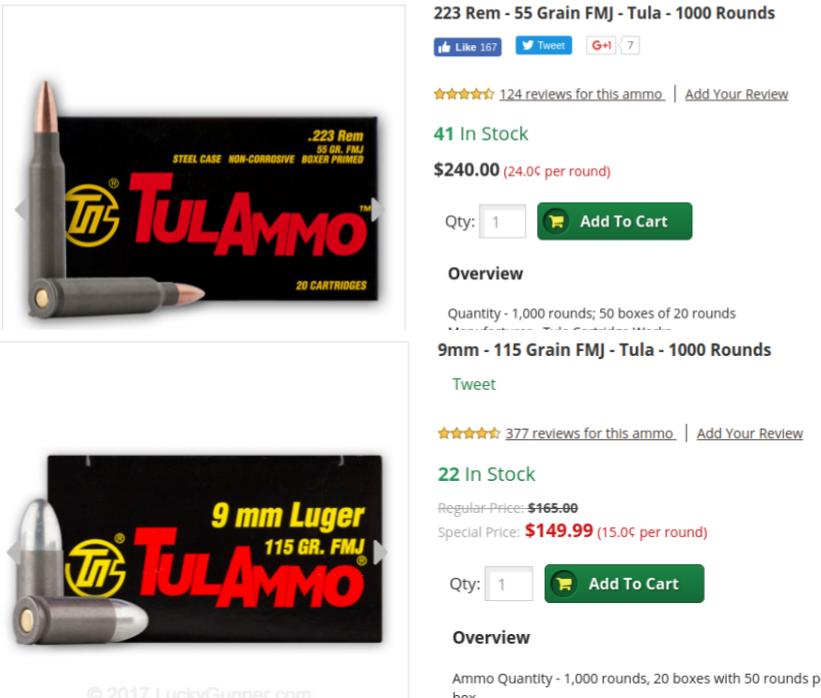 2. Pistol caliber carbines are allowed in almost every indoor range in the country. The use of pistol rounds make these weapons safe for indoor pistol ranges. This makes it easier to find ranges to shoot and train at.
3. Pistol caliber carbines are better suited for beginners over standard rifles. A rifle caliber is much more difficult to shoot than any pistol round. A 9mm is a great option for a new shooter moving up from 22 LR and looking for a bit more power, but not ready for a full powered rifle. Plus 22 LR can be difficult to find, but 9mm, 40 S&W, and 45 ACP are all quite common these days.
4. PCCs are much easier to suppress than a standard rifle. Pistol caliber carbines will function reliably with subsonic ammunition more often than most semi-auto rifles. 9mm, 40 S&W, and 45 ACP are all common self-defense options in subsonic varieties. This makes suppressing the weapons easier and more affordable.
5. One of the biggest reasons to own a PCC is the ability to share magazines or at least ammunition with your pistol. This simplifies range trips and creates a common source of ammunition.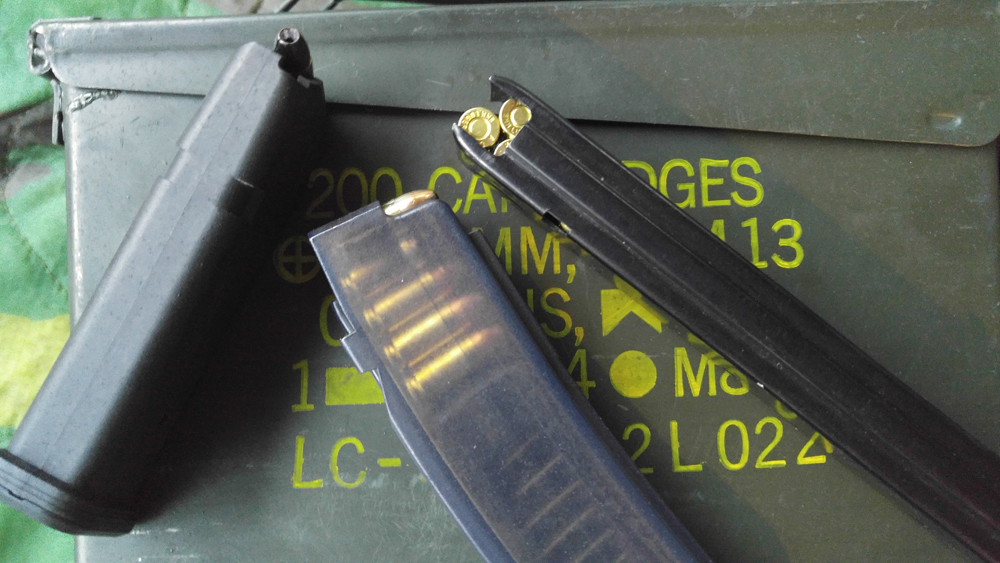 6. In some cases, a PCC is the most effective weapon available. Due to states with bans on magazine capacity and semi-auto weapons, a 357 Magnum lever gun can often be the most powerful, fast shooting round for home defense. The Rossi M92 can hold 13 rounds of 357 Magnum, and that's nothing to frown at.
Serious PCC Use

The Pistol caliber carbine concept is an excellent option for home defense. They feature light recoil and are easy handling. They fall in between the rifle and pistol in terms of power, handling, and capacity. With solid self-defense rounds, a PCC can be an excellent home defense weapon. When paired with a suppressor you can even preserve your hearing rather well. If you go the short-barreled rifle route you have a much more compact and lightweight long gun when compared to a shotgun or traditional rifle.
The biggest downside is, of course, the fact a rifle and shotgun are more powerful than any PCC. A rifle has more range and a shotgun has more brute power. However, a PCC is much easier to handle with lowered recoil, lower concussion, minimal muzzle rise, and flash.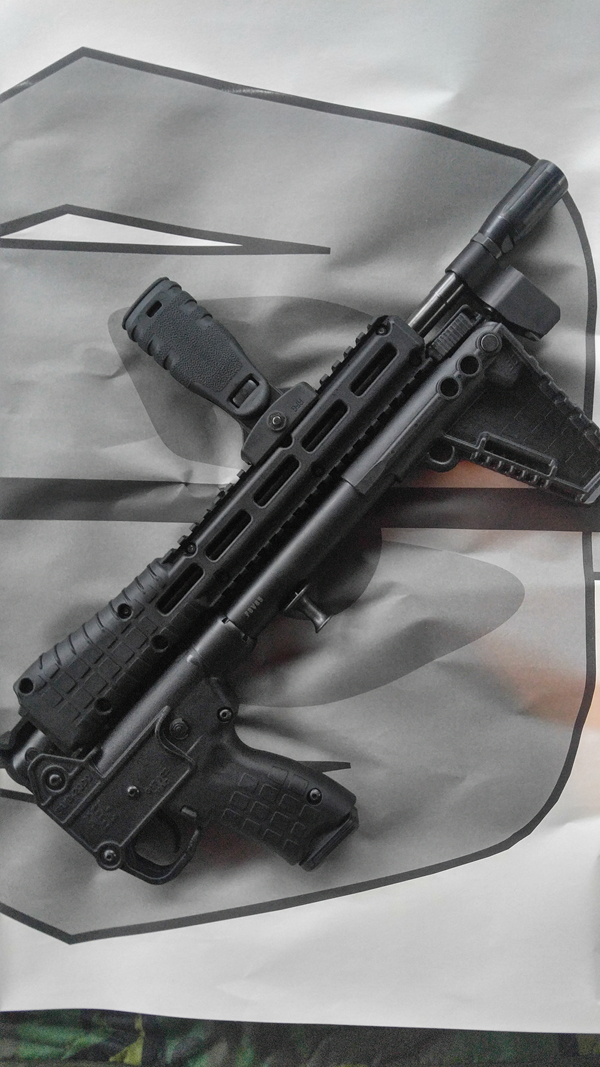 There is even new pistol caliber carbine classes in USPSA and other multi-gun competitions. These new classes are a direct result of PCC popularity. They are also easier to arrange for organizers due to the lower penetration and shorter effective range of pistol calibers. For competitors, it's a cheaper way to enter three gun competitions.
Will the PCC last?
If Shot Show 2017 is any indication of success then the PCC will last a long, long time. At Shot Show, there were dozens of different pistol caliber carbines in all calibers and all configurations. The Jard 9mm bullpup being a personal favorite. I don't see PCCs going away anytime soon. If you want an affordable, easy shooting platform the PCC is certainly an excellent route to take.
FFL Insider Report

Free Report by

Brandon L Maddox

FFL industry expert

Interactive Map

Endorsed by

The Gun Digest has received many inquiries related to your product offering... Brandon, you have a great product that works as advertised and provides an excellent value and service...you will soon see a write-up on my editor's colmn reflecting this feedback.

Senior Editor, Click here to read the full review Click here to read the full review

Popular Blog Articles

The Mossberg Shockwave is not a shotgun technically, but it revitalized the shotgun industry

If there is anyone out there, who has caused as much grief fo

The Mossberg Shockwave has both revived and created an entirely new portion of the firearms