How Closely is "Big Brother" Watching?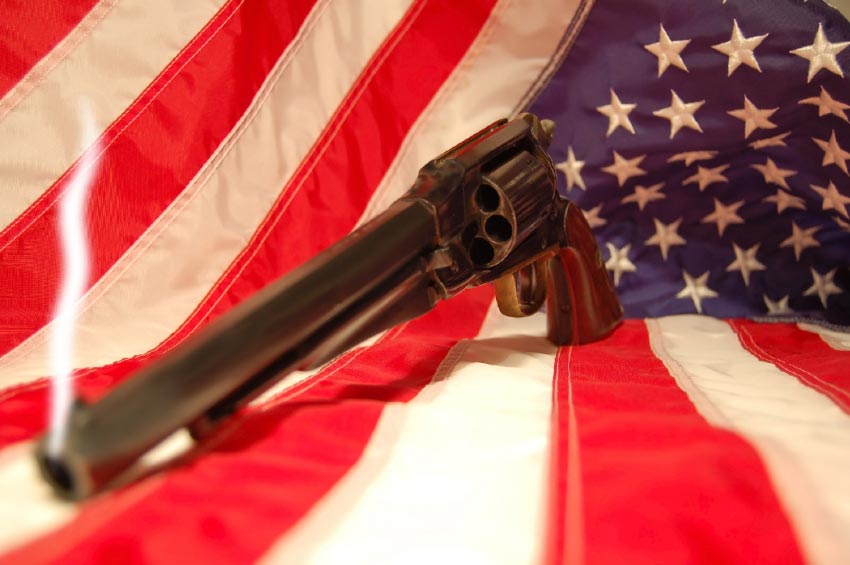 How Closely is "Big Brother" Watching?
They're watching you. Closely. Obama knows about every gun you buy!! Well, sort of. Actually, no, not at all. There is a common misconception floating around that every time someone purchases a gun from a FFL dealer, the serial number of the gun is put into a registry with the purchaser's name during the background check. However, this is not true! It's easy to see how the misconception could occur. The customer fills out the Form 4473 with all of their personal information, the dealer goes into a back room to make a phone call, comes back out and gives the verdict of the NICS check.
What goes on in that back room then? Well, when a dealer calls in a NICS check, they are required to give personal information about the customer- full name, weight, height, gender, race, state of residence, and sometimes the customer's social security number (although that is not required). This is personal information that some customers may not want others to be able to overhear. Therefore, dealers frequently use a private place in order to protect the customer's privacy. What the dealer does not tell the operator during the NICS check is the serial number of the weapon. The only information given regarding the firearm is type, which is broken down into three groups- handgun, long gun, or other firearm. There is no such thing as a "registered" or "unregistered" gun. The only time a serial number of a weapon goes on the radar is when the weapon has been used in a crime.
The serial number myth can potentially hurt FFL dealers. Some customers may avoid licensed dealers and search for a private sales, especially when it comes to gun shows where you're not required to have a FFL to sell guns. As a licensed dealer, it can be useful to explain to customers how a NICS check works and inform them that no serial number is ever registered to their name. Explain the benefits of a NICS check and how FFL dealers aid in keeping firearms out of criminals' hands.
Join FFL123.com Today!  See Additional Free FFL Resources Have we helped some near you?  See NRA's Review of FFL123.com ?  See our 100% Positive Feedback on eBay since 1998?
FFL Insider Report

Free Report by

Brandon L Maddox

FFL industry expert

Interactive Map

Endorsed by

The Gun Digest has received many inquiries related to your product offering... Brandon, you have a great product that works as advertised and provides an excellent value and service...you will soon see a write-up on my editor's colmn reflecting this feedback.

Senior Editor, Click here to read the full review Click here to read the full review

Popular Blog Articles

The Mossberg Shockwave is not a shotgun technically, but it revitalized the shotgun industry

If there is anyone out there, who has caused as much grief fo

The Mossberg Shockwave has both revived and created an entirely new portion of the firearms