How To Become An FFL Dealer
If you are wondering how to become an FFL dealer specific to your state, you have come to the right place my friend! You may have heard horror stories about how getting an FFL license can be a long, stressful, and drawn out process that is likely to end in a flat out rejection from ATF. This is not the case for our customers here at FFL123.com.  Also, you have probably heard that most folks that apply for the FFL license are rejected the first time. Making it even harder, it can be extremely difficult to get an FFL approved once denied the first time. So, what steps can you take to ensure that you have all the insider knowledge you need to get the FFL license or become a FFL dealer? FFL123 can help show you how to become a FFL holder in a quick 60 day turn around.
Brandon started small from his home with his first FFL.  He hit many obstacles along the way with getting approved from his home, thus he is in an excellent position to ensure you are 100% prepared to overcome any local obstacles you might encounter along the way.  Brandon went on to get his Class 3 FFL license as well and currently focuses his efforts on silencer sales.  Brandon now keeps four FFL licenses active in four different states.  Along the way, Brandon has overcome many obstacles and is ready to ensure you are fully prepared and ensure no stress and easy approval.  Brandon also owns and runs Dakota Silencer, huge Class 3 dealer in the Midwest.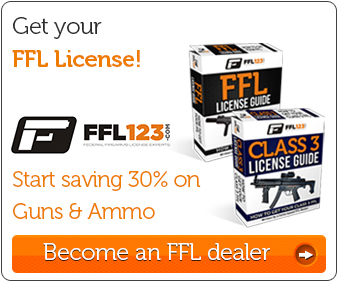 Learn How To Become A FFL Dealer Today
FFL123 takes the time to personally inform you on the nine different types of FFL licenses that are available for you to apply for. Most of the customers are unaware of the features and benefits of these licenses and which they need. For example, an FFL type 07 allows you to buy, sell, repair, assemble and make firearms and ammo… a great option many do not even consider reviewing.  We cover how to get approved for an FFL type 07 and each of the other types as well.
What sets FFL123 apart from the competition is the customer service. Brandon, the owner of FFL123, personally walks each customer through the entire FFL approval process. Other companies might sell a guide and not provide any support or help if you need clarifications along the way or throughout the process. Brandon takes customers through their paperwork and helps them understand state and federal regulations that might impact the process and ultimate approval.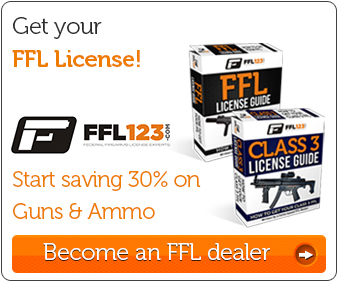 Once customers have obtained their license, Brandon continues to assist his customers in finding wholesalers with his detailed list of every licensed FFL dealer in the country, and won't rest until he helps them find the best prices on firearms and ammunition. Customers can try but they can't find these types of deals and insights on their own. Be sure to see our testimonials page, customers look back and realize that they saved so much time and money by enlisting the services of Brandon at FFL123 on how to become a FFL dealer. Let Brandon show you how to become a FFL dealer in the easiest way possible.
Brandon is so confident in the services that he provides on how to become a FFL dealer to his customers that he guarantees his services 150%. With nothing to lose, you might as well enlist Brandon's class 3 dealer help today!
See 100% Positive Feedback on eBay since 1998!  PowerSeller Status!   See A+ Rating at the Better Business Bureau.   See our FFL123.com Reviews from NRA America Rifleman