Women & Firearms: Interest is on the Rise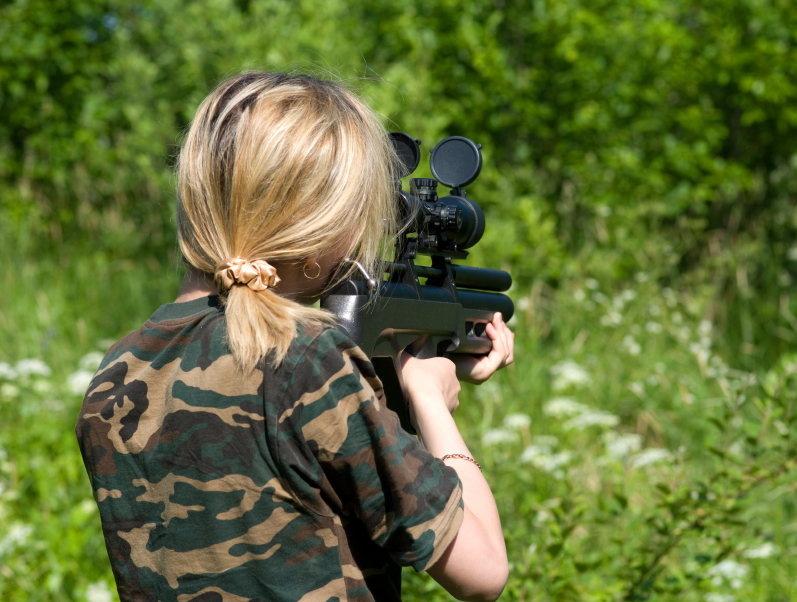 Women & Firearms
It's no secret that women have been a part of the firearms community for some time now. In recent years, those numbers have begun to rise! Women are finding more interest in target shooting, training, and hunting. In fact, according to an article by Fox News, women hunters are up 25 percent from 2006 to 2011. This is great news for FFL dealers and those looking to get their FFL license. Women's interest in firearms is creating a whole new market for gun dealers.
Companies are emerging which create lines of holsters designed specifically for women's bodies as traditional men's holsters don't always get the job done. Many models of firearms are coming out in various shades of pink and purple. Gun cases, ear protection, eye protection and other accessories are also available in feminine color schemes. Blogs by women shooters for women shooters provide tips and tricks for shooting, carrying, and firearms in general. Ranges are having certain days of the week geared for ladies, and training courses are becoming available across the country which are formatted just for lady shooters. Everything that was once mainly for men is now being revamped for women.
We think it's awesome that the firearms world is continually opening up to another demographic across the US. It's a situation in which everyone wins. Another thing we've noticed here at FFL123.com is that more husband and wife pairs or even just women on their own are obtaining their federal firearms license and starting their own gun business. It's exciting to hear the success stories from all kinds of locations that individuals, regardless of gender, are seeing great results because of getting their FFL license.
The firearms world is no longer just a man's world! Women are joining in with full force. There are many reasons as to why- the joy of hunting, self-protection, or just enjoying the shooting industry as a whole. Whatever the reason, we're glad it's happening. We're interested to know what you've been seeing in your locality when it comes to women and firearms. Have you seen more women at your local range? Have you experienced more of your female family members, friends, or co-workers gain an interest in firearms? Or maybe you yourself are a women who is involved in the shooting community. If so, what got you started? Leave your comments below to fill us in on what you've seen!
See our frequently asked questions to learn more about getting an FFL.  See our FaceBook Fan Page!  See FFL123.com NRA Review
FFL Insider Report

Free Report by

Brandon L Maddox

FFL industry expert

Interactive Map

Endorsed by

The Gun Digest has received many inquiries related to your product offering... Brandon, you have a great product that works as advertised and provides an excellent value and service...you will soon see a write-up on my editor's colmn reflecting this feedback.

Senior Editor, Click here to read the full review Click here to read the full review

Popular Blog Articles

The Mossberg Shockwave is not a shotgun technically, but it revitalized the shotgun industry

If there is anyone out there, who has caused as much grief fo

The Mossberg Shockwave has both revived and created an entirely new portion of the firearms