Class 3 License – SOT Dealer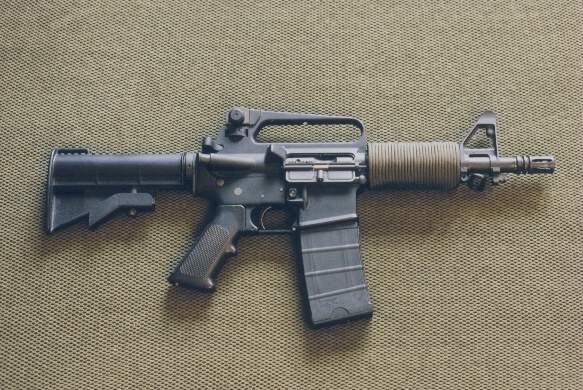 Class 3 Dealer – NFA Dealer
FFL123.com members ask us pretty frequently what a Class 3 License or SOT means and what they can do with it. First, we'll go over what the terms mean. SOT stands for Special Occupational Tax or Special Occupation Taxpayer, depending on how you use the term (i.e., I am a SOT versus I have a SOT). Although you hear the term "Class 3 dealer" or sometimes "Class 2 dealer," those are not official names of any ATF issued licenses. The Class 2 and Class 3 terms are "slang" and not ATF standard terms. In fact, if you would call the ATF and tell them you are a Class 3 dealer, they might give you a hard time as in an official manner, you are a SOT dealer, not Class 3.
You first need an FFL License before you can obtain your SOT. The SOT is like an upgrade for your FFL, so you need to apply for and receive your FFL license before you can get your SOT. Once you apply for and obtain your SOT, you can either deal or manufacture (depending on your type of FFL) National Firearms Act (NFA) items. These items include silencers, short barrel rifles, short barrel shotguns, machine guns, and firearms classified as "any other weapon."
The definition for "any other weapon" can start to get a little complex and lengthy. The ATF's full definition can be found at the ATF's website. The ATF considers any device meant to muffle the report of a firearm a silencer.  A short barrel rifle is a rifle which has a barrel length less than 16 inches or a total length less than 26 inches. A short barrel shotgun has one or more barrels of 18 inches or less or a total length of less than 26 inches. A machine gun is, of course, a weapon capable of expelling multiple projectiles with one single pull of the trigger.
The advantage to having your Class 3 license or SOT is that that margins in silencer and SBR sales are better than those of regular firearms. Because the amount of paperwork involved for the transfer process, the margins are better to help compensate for the extra time involved.  If you're looking for a way to make some extra money, getting your SOT is certainly a good way to go. The down side to a SOT is that it has to renew every year, and it adds additional expense to your overhead. However, selling just a few silencers in that one year time period would cover the cost of the license. Remember, FFL123.com gives you step by step directions and everything you need to make sure your paperwork is perfect every time.
For more information on applying for your FFL and Class 3 license, Join FFL123.com today!  See our customer map!  Silencer Information
See our facebook fan page as well!  See 100% positive feedback on eBay since 1998!  See Class Dealer List
FFL Insider Report

Free Report by

Brandon L Maddox

FFL industry expert

Interactive Map

Endorsed by

The Gun Digest has received many inquiries related to your product offering... Brandon, you have a great product that works as advertised and provides an excellent value and service...you will soon see a write-up on my editor's colmn reflecting this feedback.

Senior Editor, Click here to read the full review Click here to read the full review

Popular Blog Articles

The Mossberg Shockwave is not a shotgun technically, but it revitalized the shotgun industry

If there is anyone out there, who has caused as much grief fo

The Mossberg Shockwave has both revived and created an entirely new portion of the firearms