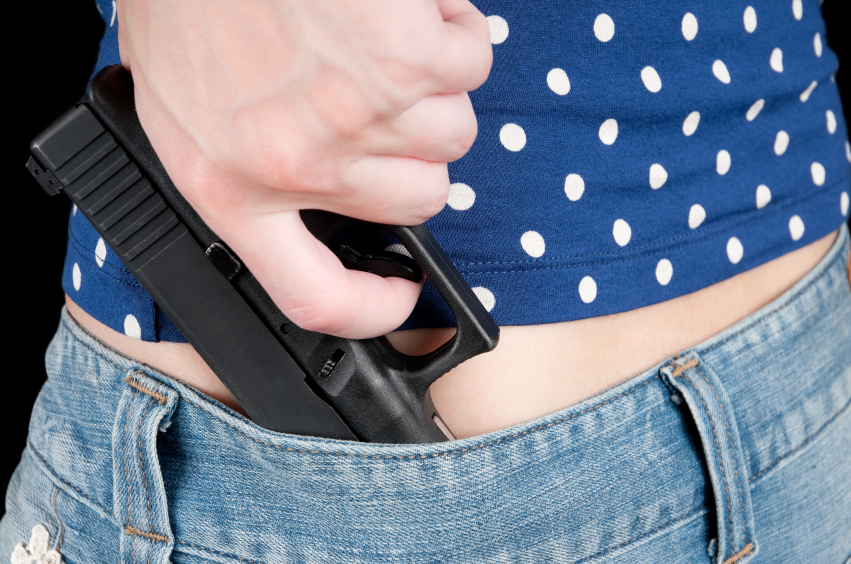 Arming Teachers
Many changes have been proposed and made regarding gun control on national, state and local levels since the tragedy that occurred in New Town, Connecticut. One place in particular that has been changing its policies on firearms is our nation's schools. Some have gone so far as to allow some teachers to conceal and carry while on the school's grounds.
According to a new article from USA Today, the most recent school to allow teachers to carry handguns is in Briggsdale, CO. The article reports that four of the 18 teachers will be carrying, and they will also receive training before being allowed to carry the firearms onto school property. The teachers will be required to upkeep their firearm training and have medical training as well.
As can be expected, there's a lot of mixed reviews floating around about whether it's a good idea to have teachers carrying firearms around a school filled with children. Sure, on one hand you might be able to argue that having firearms around children could lead to a deadly accident or other unfortunate incident. However, it's far more important to look at a bigger picture when weighing out the pros and cons of arming teachers.
Many schools in rural locations are not able to receive quick emergency response. The school mentioned in the USA Today article happens to be a 20 minute drive from the nearest police station. Twenty minutes could very well mean the difference between many lives and deaths. A trained and armed teacher, or administrator for that matter, could at the least hold an intruder or other gunman at gun point until police were able to arrive. The expectation would never be for an educator to have to fire their weapon. It would simply be to gain control over the situation until emergency services arrived to take over.
Another solution that has been voiced is to simply have a security guard. Much of the time, schools, whether they be rural or urban in location, cannot afford to have an armed security guard on their payroll full time. Budgets tend to be a hot topic in public school forums, and cutting funding from other areas to fund a security guard just may not be feasible.
The key thing to remember when looking at the possibility of arming teachers is the training. No one should operate a firearm without first learning how it works and the correct safety measures. This is especially true for anyone who may need to use their firearm for defensive reasons. In much the same way that police officers are expected to train and be familiar with their service weapon, it would be imperative for any teachers who were carrying a concealed pistol to also be proficient in the use of their firearm. The school in Briggsdale, CO will require that the teachers who will carry and conceal must fill certain requirements at a certified range in order to continue to carry a concealed firearm on school premises. We can't help but feel that would be an excellent policy to put in place for any school allowing teachers to carry.
It's obviously an issue when we fear for the safety of our nation's children in a place where they should feel secure. Arming teachers may not be viewed as a perfect solution for the problem, especially when the problem is as complex as anyone feeling the need to harm other human beings. It is a preventative action though which could help to save lives from an armed intruder.
Learn more about the benefits of getting an FFL License.  Read frequently asked questions about a federal firearms license as well.  See Customers map!
FFL Insider Report

Free Report by

Brandon L Maddox

FFL industry expert

Interactive Map

Endorsed by

The Gun Digest has received many inquiries related to your product offering... Brandon, you have a great product that works as advertised and provides an excellent value and service...you will soon see a write-up on my editor's colmn reflecting this feedback.

Senior Editor, Click here to read the full review Click here to read the full review

Popular Blog Articles

The Mossberg Shockwave is not a shotgun technically, but it revitalized the shotgun industry

If there is anyone out there, who has caused as much grief fo

The Mossberg Shockwave has both revived and created an entirely new portion of the firearms